Exhibition / Collaboration. Ojectif Exhibitions, Antwerp 2015

---
Sites of Extraction & Construction. 2015
Objectif Exhibitions, Antwerp.
In this solo exhibition, and a collaboration with Tina O'Connell, the gallery became two sites, each with separate entrances.
In the gallery space, a review of fieldworks and drawings using GPS at the original site of Robert Smithson Spiral Jetty was presented alongside his selected films and unseen experiments.
To the rear of the gallery is a wall drawing for a temporary monument / land work proposal for a site in the centre of Antwerp, to mark the city's involvement in the Diamond mining industry.





Two collaborative works with Tina O'Connell were also shown. The first is from a series of objects made for museums founded by enthusiasts in the gallery. The Speedie Telstar.

The second, Deep Freeze is accessed down a ladder from the kiosk placed in the courtyard, which led viewers into the basement, where two sculptures collapse into their own plinth. A rumbling soundscape generated from seismic data was composed by Anna Troisi.




Proposal for a monument to the Diamond Industry in the middle of Antwerp. Based on a Rio Tinto open cast mine in Canada. Ink, acrylic and industiral diamonds on ground. c. 4m x 3m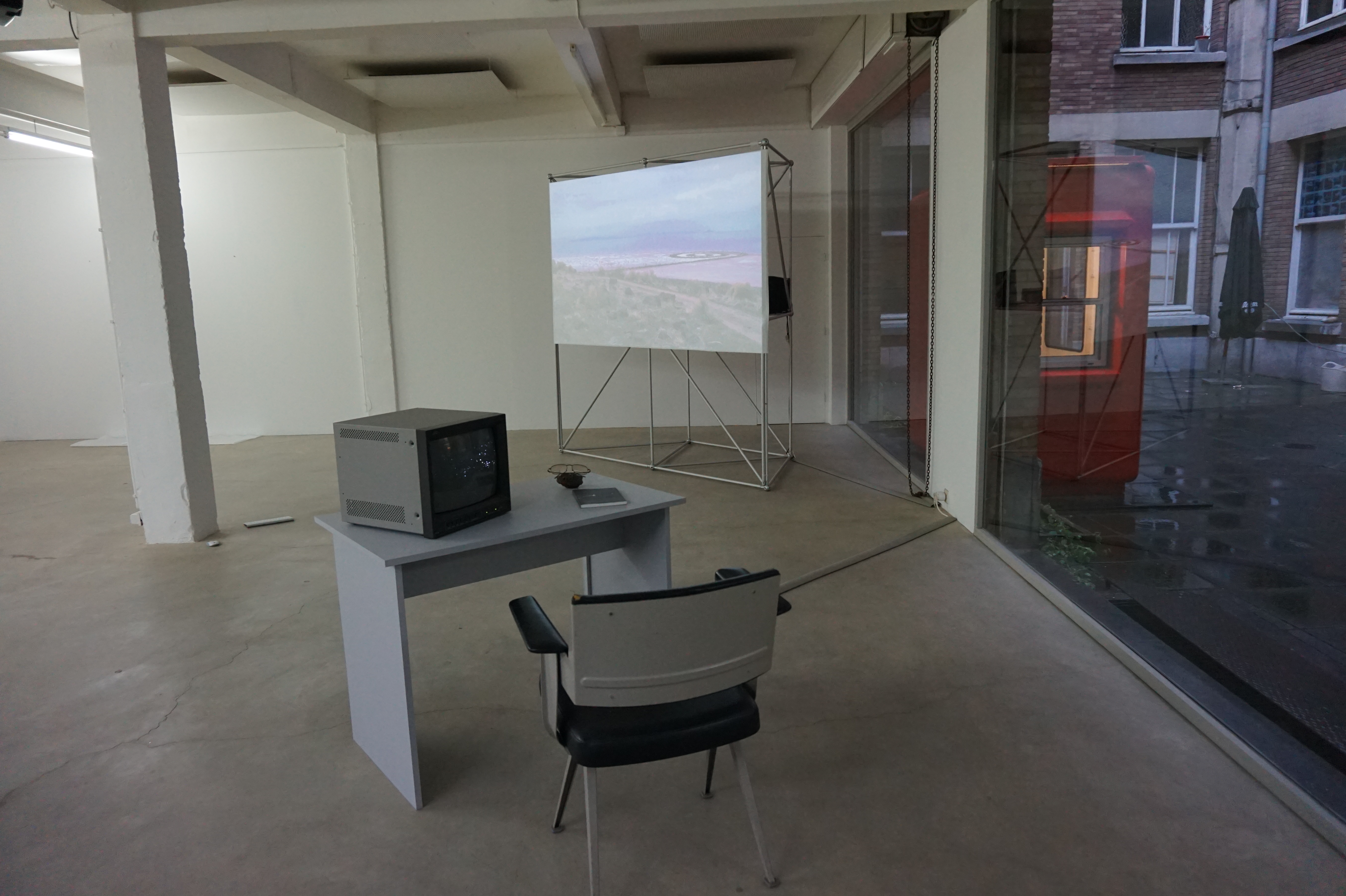 Above are two GPS drawings made on the site first selected by Robert Smithson for Spiral Jetty. These were part of a performance, called 'Going Nowhere'. Coordinated with Center for Land Use Interpretation. The film to left was made at Spiral Jetty. 2008. For more information - see Fieldworks from the Museum of the Void.



In the gallery

A one second drawing by John Latham, was a gift from the artist in December 2015. It marks a significant connection and is further explored in a one second film of a sneeze made in 2001. Seen left on desktop.
Deep Freeze (Open Cast Topography).
With Tina O'Connell

First, into the basement...


Inside the basement
on top of a plinth - two bitumen forms, cast in the spiral form of the diamond mine above, collapse...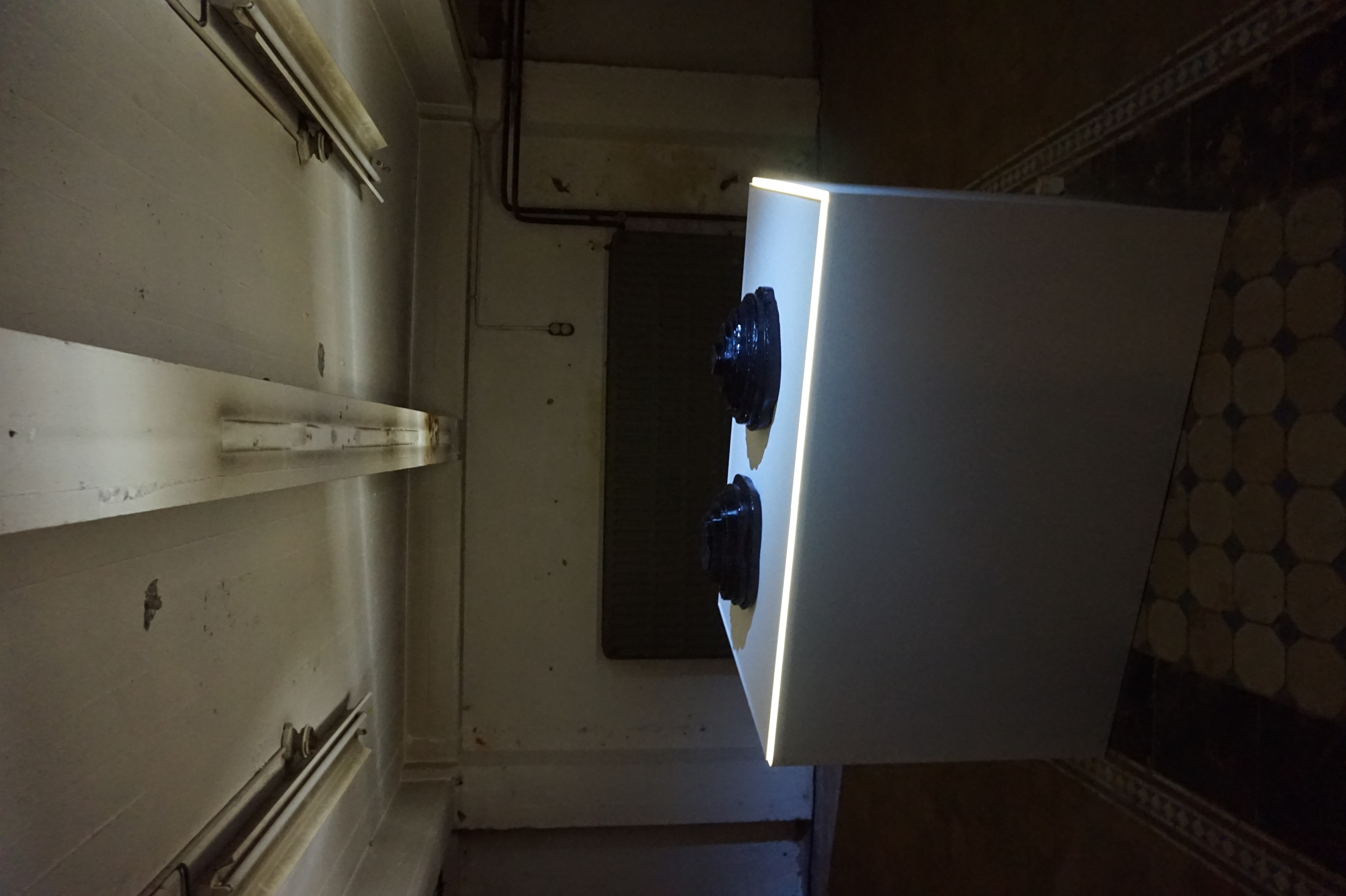 below.
.
.. then inside the plinth.
Peering into this box from the edges, the bitumen can be seen as it melts over weeks onto a light box that includes the positive space used to make the cast.