Events & Talks

Highlights, talks, events and fieldwork.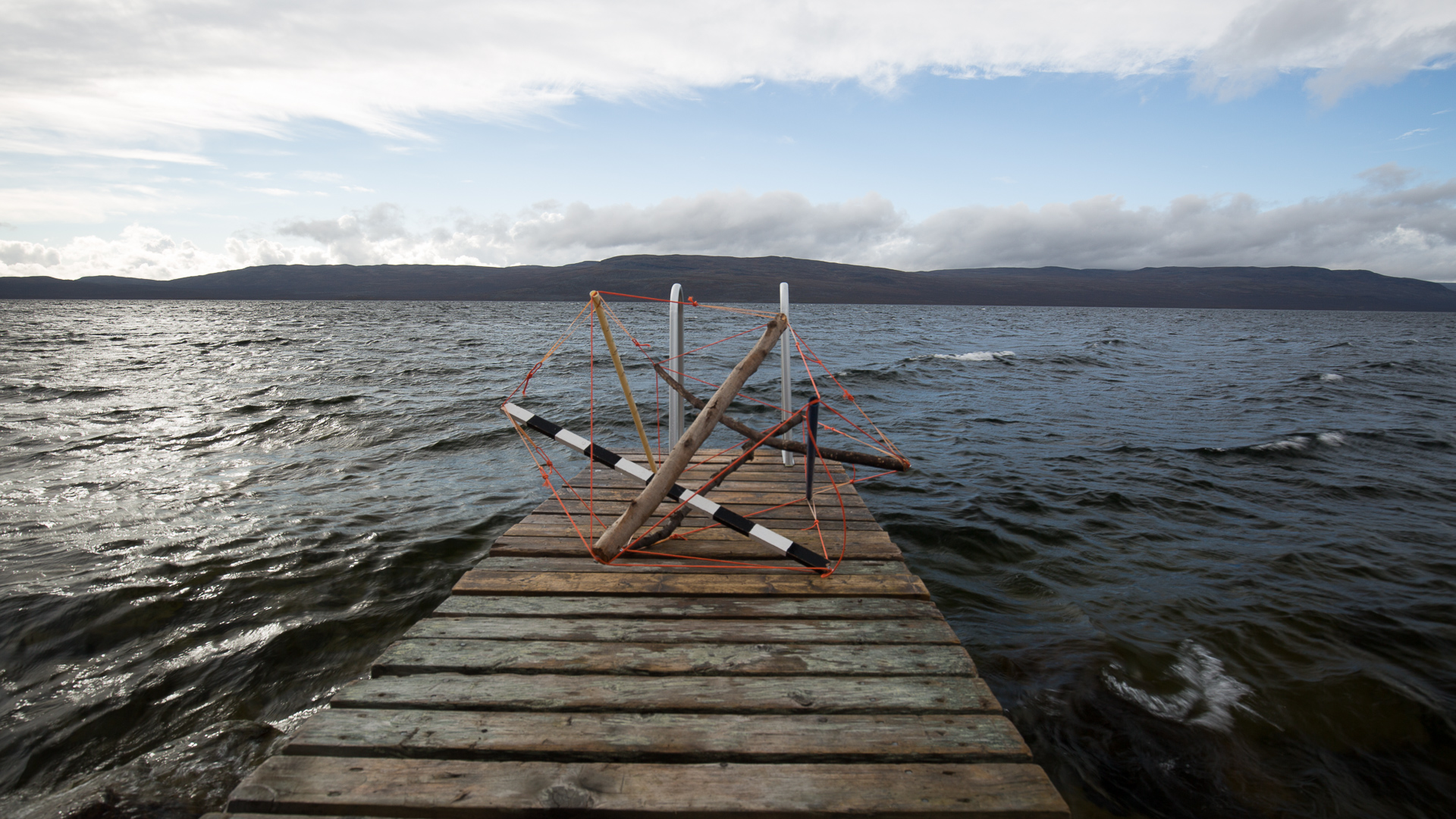 ---
Announcing new project with Office of Experiments.
HyperSensor, Wysing Arts, Cambridgeshire. 2015

---

A new project with Office of Experiments, including Rob Smith and Anna Troisi.
For more information see the video on Vimeo.





Politics and Practices of Secrecy.
Institute of North American Studies,
Kings Colllege, London.

---
Above - The Mike Kenner Archive. Office of Experiments.

Roundtable 2: Aesthetics of the Secret
• John Beck: 'Photography's Open Secret'
• Neal White: 'Secrecy and Art in Practice'
• Clare Birchall: 'Art "After" Snowden'

For more informaition on this event, please read:
https://we-make-money-not-art.com/politics_and_practices_of_secr/


Artist Talk: The Experiment. Royal College of Art.
Critical and Historical Studies. March 6th 2015

---
Images from the Mike Kenner Archive, Offfice of Experiments.

Event with lecture by Neal White. Including Maya Oppenheimer, Ben Cook, Frances Morgan and Jenny Hodgson.



---
---


Artist Talk and work in the Archive Exhibition :
The Imaginary Archive, Whitechapel Gallery.
29th January 2015

---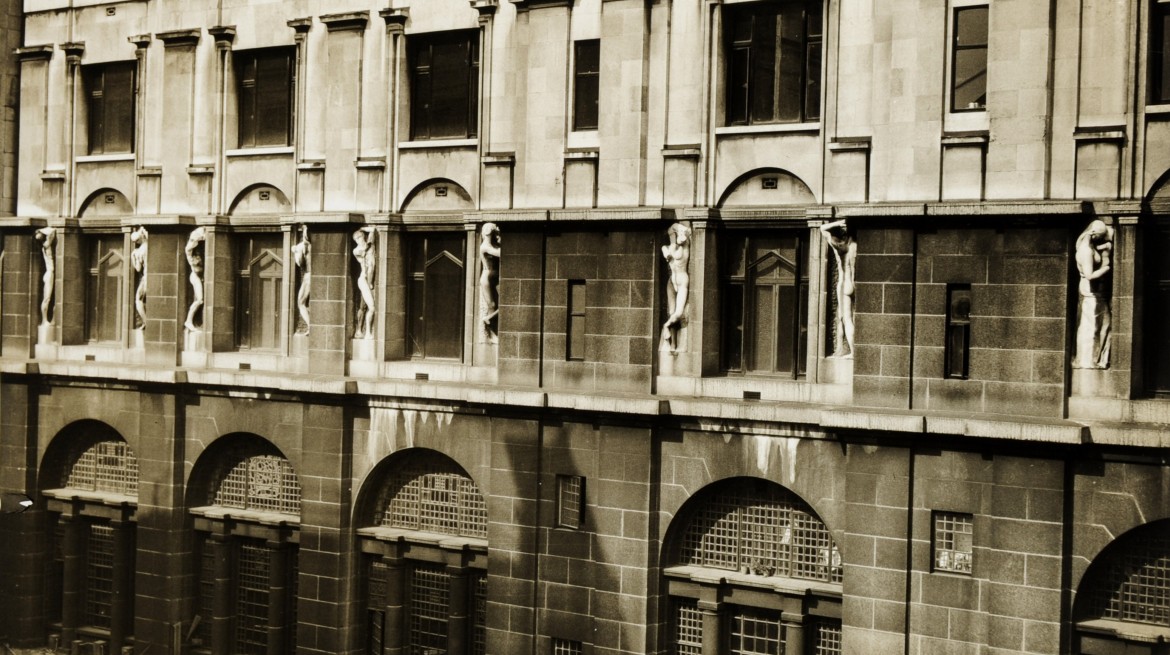 Neal White, whose work from 2004 The Third Campaign that focussed on restoring th work of Jacob Epstein as seen on the former BMA Building, Charing Cross (see above) is is included in the show. Asl artist Paul Becker, whose research interests include fictional histories and Sue Breakell, Archivist and Research Fellow at the University of Brighton Design Archives, who has a particular interest in the theory and practice of archives in visual arts contexts. The panel will be chaired by Nayia Yiakoumaki.
Details


NOIT 2 Launch 20th June 2014

---


Ongoing research testing the ideas of Latham in contemporary context have recently included a number of skoob performances undertaken in and around Portikus. NOIT 2 features a DVD record of these works.
Order NOIT 2. Features an introduction to a series of peromances of Skoob Twowers enacted with Sophie von Olfers.


Artist Talk: Art as Event. John Latham and Flat Time Theory.
Lecture 6th May 2014.
Stadehlschule Frankfurt.

---


Introduction by Neal White to Lathams' key concerns in terms of time and its relation to art. Followed by a Skoob Performance.

Recent Research Update:
A Report from the Field.
Data Flows and the open field
Eleonore, Linz, Austria
July 2013

---

Lisa Haskell and Neal White spent a week for Office of Experiments aboard the Eleonore, on the Danube with new found friends, Donautics. A curated residency programmed by Armin Medosch and Stadtwerkstadt, Linz.



Or listen to a new audio experiment for Austrian Art Radio. Listen


---
---

Recent Talks & Tours: The Portland Experiments
Resonant Terrains
Portland, Dorset.
Friday 11th October 2013




As part of an event organised by b-side, Office of Experiments led a tour around Portland in Dorset. A mini version of the Secrets of Portland Tour we had already done with Big Picture, we started inside the Verne, a high security prison inside a citadel where the Sympoosium was based. We then visited a number of locations, taking in a lecture from the staff of the MOD QinetiQ magentic resonance site at Portland Bill and a site visit to the former Underwater Defence Research Establishment.


---
---

Artist Talk: On Not Knowing/ How Artists Think
Whitechapel Gallery, London
15th September, 2013


Panelists Sarah Cole, Lizzie Fisher, Rebecca Fortnum, Ian Kiaer and Neal White (contributors to the book) explore how artists use strategies of 'not knowing' and discuss whether engaging with the unknown is a critical component of the creative process

---
---

Artist contribution to Workshop - Intoart Live Archive event
Tate Modern
Friday 2nd August 2013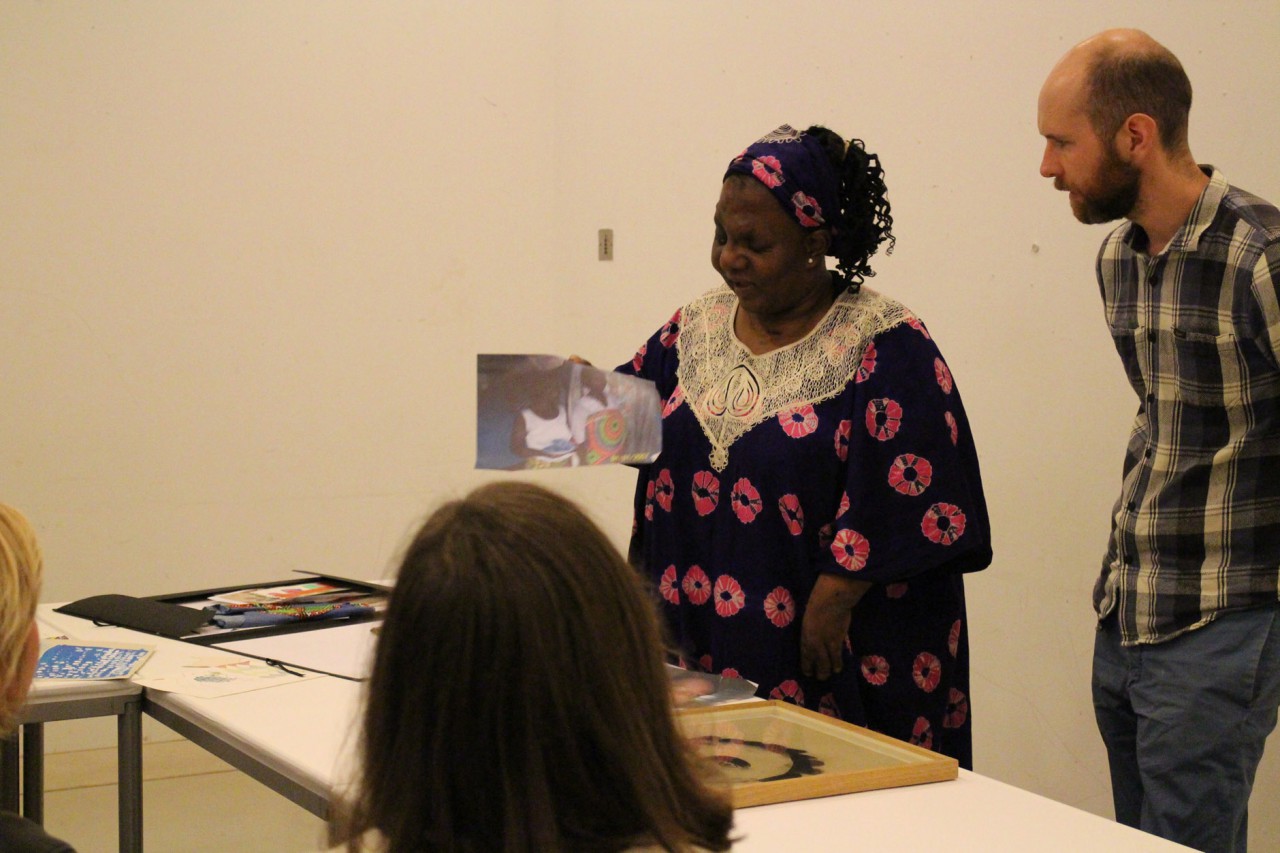 Intoart LIVE 2014

Presentations of current research and workshops led by Intoart, alongside contributors Allison Foster (Tate Archives), Neal White (Office of Experiments) and Ntiense Eno Amooquaye (Intoart)


---
---


Artist Essay
NOIT Journal
Flat Time House




FTHo and Camberwell Press are launching the new creative journal, NOIT. Comprised of new writing, artists' contributions and original research, NOIT will explore the theoretical concerns and artwork of John Latham and their continued relevance. The first issue, NOIT–1 JL: Time-based Portraits is guest edited by curator and researcher Antony Hudek. For the introductory issue, Hudek invited 43 contributors who knew John Latham or are familiar with his work to remember an episode or incident involving the artist, his art or ideas.
Read More


---
---


Book Chapter: Epistemic Events
Experimental Systems in Artistic Research
Orpheus Institute



The experimental approach of science applied to artistic research. We don't know what we don't know. This makes it difficult to imagine research that will produce truly new knowledge. In the sciences, the experimental approach has proved its worth in generating what subsequently requires understanding. Can the emergent field of artistic research be inspired by recent thinking about the history and workings of science? How can artists engage with experimentation to extend artistic values and deliver future knowledge?

In this book fourteen contemporary artists, musicians, and theorists engage with Hans-Jörg Rheinberger's widely studied theory of experimental systems in an effort to determine how experimentation can productively be put to work in the arts. An interview with Rheinberger himself probes research as a potentially shared space between the otherwise different activities of art and science. Read More


---
---

Book Chapter: Overt Research
On Not Knowing
Blackdog Publishing



On Not Knowing - edited by Rebecca Fortnum and Elizabeth Fisher, brings together contemporary artists and thinkers from a range of disciplines to explore the role of 'not knowing' within the creative process. The state of 'not knowing' or engaging with the unknown is an important aspect in the making process, with artists often balancing a strong sense of direction with a more playful or meditative state of exploration and experimentation.


---
---

Book Chapter: Experiments and Archives in the Expanded Field
All This Stuff
Libri Publishing




All This Stuff: Archiving the Artist explores the documentation of the creative process. From their different viewpoints, fifteen leading artists, archivists and art historians, reflect on ways that artists and archivists deal with 'all this stuff', and how artists manage and relate to their own archives.

Introduced by Clive Phillpot, All This Stuff includes artists and writers such as Gustav Metzger, Bruce McLean, Barbara Steveni, John Latham, Barry Flanagan, Edward Burra, Penelope Curtis and Neal White. Read More


---
---


Artist Talk: Ruinations; Violence, snafu and porn
AAG - Association of American Geographers,
New York, New York - Feb 2012.



On Overt research with Steve Rowell - Greenham common. 2008-9

Speaking on the International panel; Ruinations; Violence, snafu and porn, developed with Detroit Unreal Estate Agency and Dr Angela Last (UCL). With Steve Rowell, Office of Experiments is also planning a tour of Governers Island. Further work is being developed with a critical art space in NY for 2012-3. More news to follow.



---
---

Picture Essay with Steve Rowell
Critical Dictionary - Ed. David Evans.
Black Dog Publishing.



Office of Experiments features in this new publication edited by David Evans. "Inspired by Georges Bataille's critical dictionary, the project strives to declassify terms in a playful manner emphasizing the open-ended, the provisional and the unfinished nature of language."

Black Dog Publishing, 2011 Softcover 192 pages Fully Illustrated, colour ISBN: 9781907317491


---
---

Studies for a Catalogue: a Study for an Exhibition of Violence in Contemporary Art
(Reprise 1964/2011).

Mathieu Copeland at Flat Time House. July 2011 - with the longest list of International Artists... in facsimile... To download the publication - go to repriseme.com


---
---

Exhibition: Again A Time Machine.
Spike Island 16th Spetember- (9th october).




This exhibition featued excerpts from the Bookworks commissioned 'Ott's Sneeze' as part of Bookworks own self-archived exhibition project.


---
---
Artist led Bus Tour:
Secrets of Portland - Field Experiments in Nature, May 2011
- took place in May.

A spatially mediated one day field guide led a group of 36 in an exploration of sites and spaces that revealed a darker side of Portland's (Dorset, UK) experimental history. More information will be available soon through the Office of Experiments. See over.


---
---
---
---


A Public Commission with Tina O'Connell
Where is Heidenheim. Heidenheim, Germany




This project was undertaken with newspapers all over the world including, from our old friends in Utah - USA, to Limerick, - Ireland, Imphal - Manipur India, Beirut - Lebano and Namibia. Commissioned as a public artowrk, for the Sculpture Symposium in Heidenheim, Germany, we worked with the local newspaper Heidehenheim Zietung. Having fabricated a large sign stating 'Where is Heidenheim?' we placed it on the newspapeer central offices, and then ran stories across the world, eacho fwhich was then featured inside the newspaper.


---
---
Covert Cultures: Art and the Secret State - CRASSH
Cambridge University. 4th-5th February 2011
---
---

Drawings in Catalogue for Modern British Sculpture
Royal Academy, Catalogue
22 January – 7 April 2011



Two drawings taken from a parasite archive from 2004 appear in the catalogue of the new Royal Academy exhibition. Taken from 'The Third Campaign' with Henry Moore Institute in 2004-5, the project highlighted the infamous series of Jacob Epstein's destroyed public sculptures on the BMA Building on the Strand, London, re-igniting a debate around ruination as the impulse of heritage.Royal Academy of Arts, London (31 Jan 2011) ISBN-10: 1905711727 ISBN-13: 978-1905711727


---
---

Art as Research
Austrian Radio 13 December 2010





---
---
Dark Places - Overt Research Database Launch,
Arts Catalyst

London - 9th December 2010


Overt Research Database was launched at the new Arts Catalyst project space. The website is a resource of Office of Experiments, and currently focuses upon the UK Dark Places Field Guide to the South, but will also include the next stage of the Overt Research Project - Experimental Ruins being developed in and around the London Orbital. Tours will start later in the year with support from Arts Catalyst. Register, participate, research!


---
---

Workshop: Experiment
Whitechapel Gallery for Sally O'Reilly
Nov - December 2010


Following an invitation from Sally O'Reilly (critic, founder of Brown Mountain College, and writer in residence at Whitechapel Gallery) I took a chance to re-stage part of an earlier experiment from 2003-6, in her series of workshops at Whitechapel exploring issues in her publication 'The Body in Contemporary Art'. Based on an incident which was part of an infamous Yves Klein event in 1958, this consensual form of self-experimentation was conducted over two separate events. Fun and games, and blue pee!


---
---
Experimental Fieldwork,
RCA & Wysing- 16th December 2010



Mullard Radio Astronomy Observatory. Close to Wysing in Cambridgeshire.


Project Leader running an Experimental Fieldwork session for Royal College of Art MA in Curating Contemporary Art as part of Ways and Means, an Arts Council funded Retreat event. Wysing Arts Centre. 6-10th December 2010.


---
---

Militant Tendancy? Firstsite / Imperial War Museum I am NOT a War Artist (Part 2) Nov 2010


For the second time, I was shortlisted to act as an Imperial War Museum artist. Whilst being shortlisted a few years ago, my proposal was perhaps a step too far. I am under the impression dropping portable artist studios into beseiged communities for local war artists to work in, depicting their own view of conflict zones, was politically just too difficult. This time, I travelled to meet the 16th Air Assault Battalion, in Essex and along with other UK artists, facilitated by the rigorous staff at firstsite in Colchester, was able to make enquiries around the posting in Sangin, Afghanistan. Given the embedded nature of this position, my work around military and secret spaces and that I would have to sign the UK's Official Secrets Act, I declined the final interview for the position.


---
---

Experimental Proving Grounds of Coast and Sea,
Bridport Arts Centre, Dorset, UK.




A micro-exhibition was curated from the Office of Experiments Archives and online resources as part of the exibition 'ExLab' at Bridport Arts Centre. This micro-exhibition drew on the Mike Kenner Archive and a focus on experiments conducted in and around Lyme Bay, Weymouth. The Critical Excursion 'Secrets of Portland - Field Experiments in Nature' will further extend this project. May 2011.

Experimental Society
Peter Stott Gallery, Lancaster University
7/7/2010

The Mike Kenner Archive (ARC) of Office of Experiments appears in the exhibition that accompanies Experimental Society, the final part of the Experimentality conferences at Lancaster University. More


---
---

Workshop and Walking tour: Experimental Ruins
UCL / EPSRC London
6/7/2010


More


---
---

Experimental Subjects
Lancaster University


Anonymous Experimental Subject taking part in the performance work Truth Serum, FACT, Liverpool, in 2008.

Neal White presents ongoing work and theory on the body and place as 'sites of experimentation' at the Experimentality Conference, Lancaster University. More

NOTE - More information on the prroject Truth Serum (2006-8) to be added to Key Projects soon.

---
---

Exhibition Project: The Redactor
The Incidental Person, Apexart, New York
6/1/2010



Neal White working with Office of Experiments launches this intermitent periodical. The Redactor is an explores erased organisms, land and ongoing struggles with state censorship. Featuring work from Rich Pell, Jenny Holzer, Steve Rowell, and an extensive interview with Mike Kenner on staying under the radar. More


---
---

Residency continues; Centre for Land Use Interpretation,
Wendover, Utah
April 2008 - 2010



Neal Whites ongoing resiency at CLUI's Wendover site in Utah continues with research into Smithon Spiral Jetty, and an investigation of Land as Laboratory - with a new film being based around the Millard County Cosmic Ray Facility in the Great Basin.

Supported by Henry Moore Foundation.


---
---


Featured Works
New Topographics
BLUEPRINT magazine ran a six page full colour article on the Overt Research Project.


---
---

Featured Works
The Body in Contemporary Art




Thames and Hudson

Neal Whites work with Office of Experiments in relation to the site of experimentation, from body to spatial entity, is highlighted in this Thames and Hudson publication by Sally O'Reilly

More



Secret Vitrine
UCL Cloisters Sept 09-Jan 2010

---


A classified map of a secret underground bunker obtained by Mike Kenner was visible through the code words used to name it. This was displayed alongside a Cabinet Office letter declaring the dates beyond which the names could not be used for display.


---
---